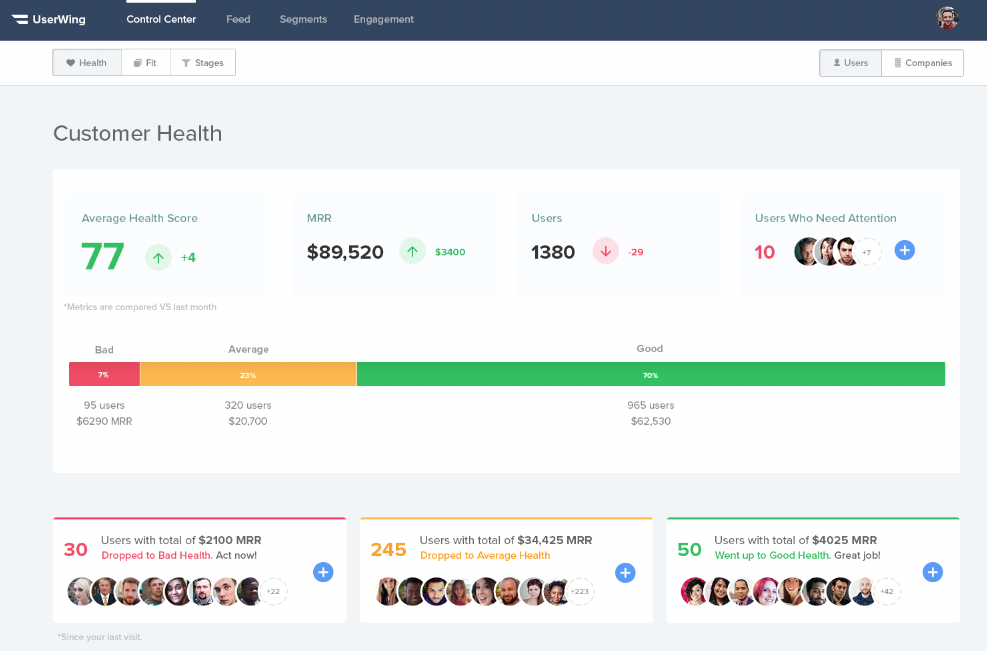 Customer Success Dashboard
Increase your customer lifetime value. Observe the critical insights in your SaaS product and act on them right now.
Request a Demo
Customer Health Over Time
Track how your customers' health changes over time. Keep a real-time pulse on your best fit customers.
Request a Demo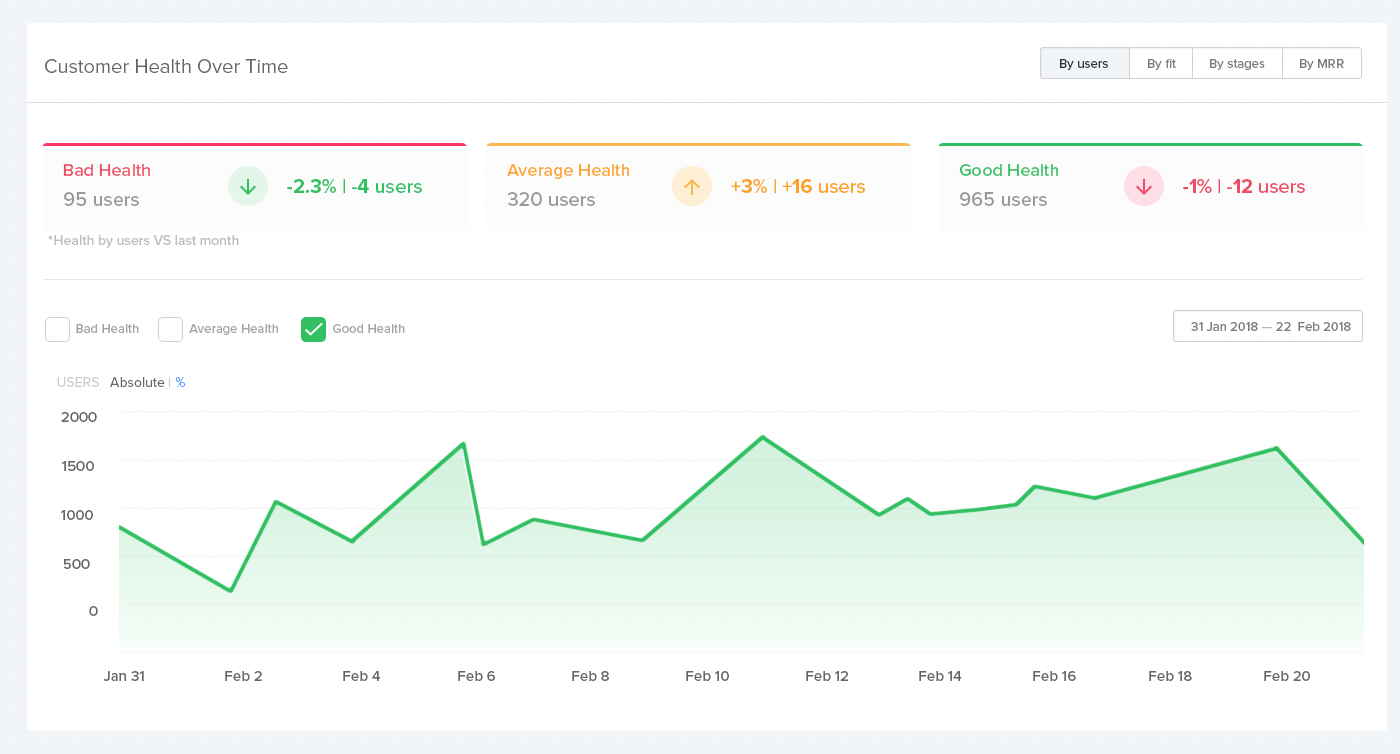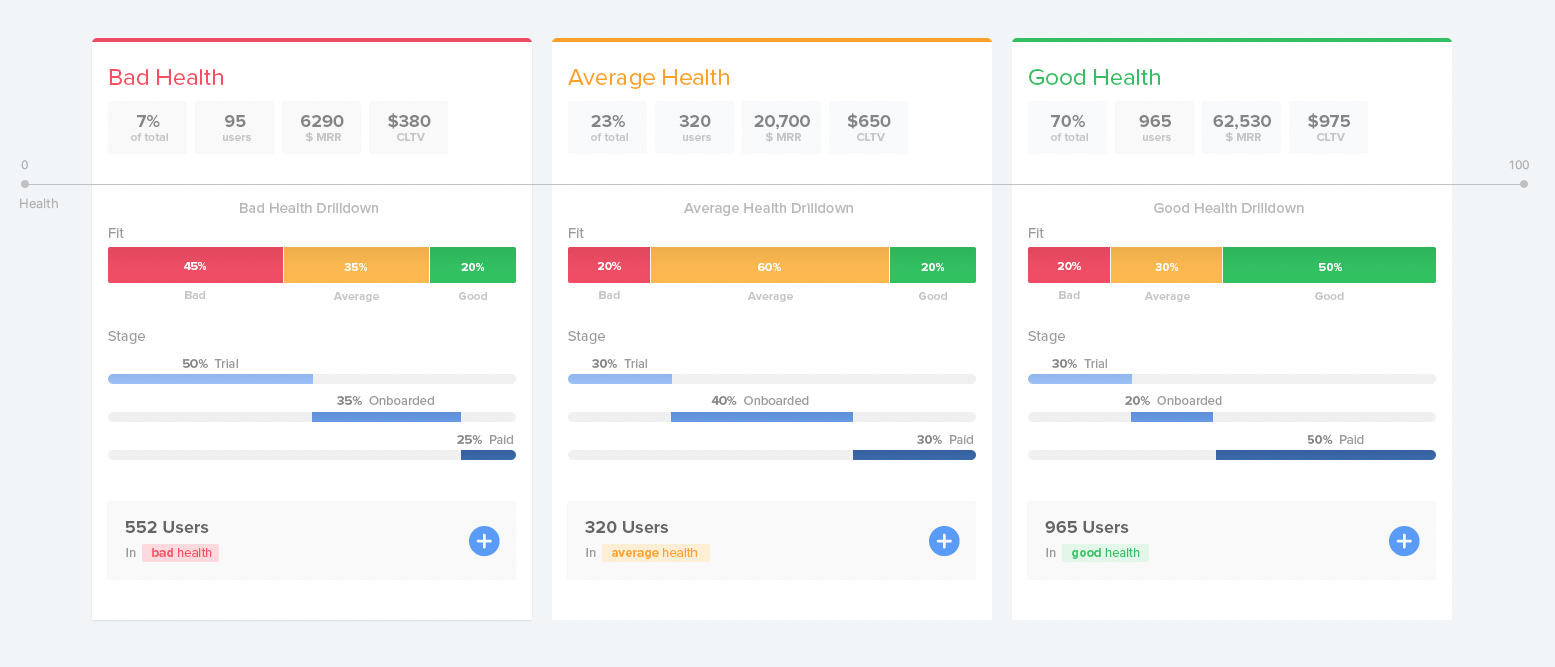 Customer Health Drilldown
See a complete drill down of each user segment based on health. See what the Bad health or good health customers look like, and what stage in the customer journey there are in.
Request a Demo
Build Precise Customer Segments
Create powerful customer segments with attributes like Health, Customer Stage, CTLV, Fit, and more
Request a Demo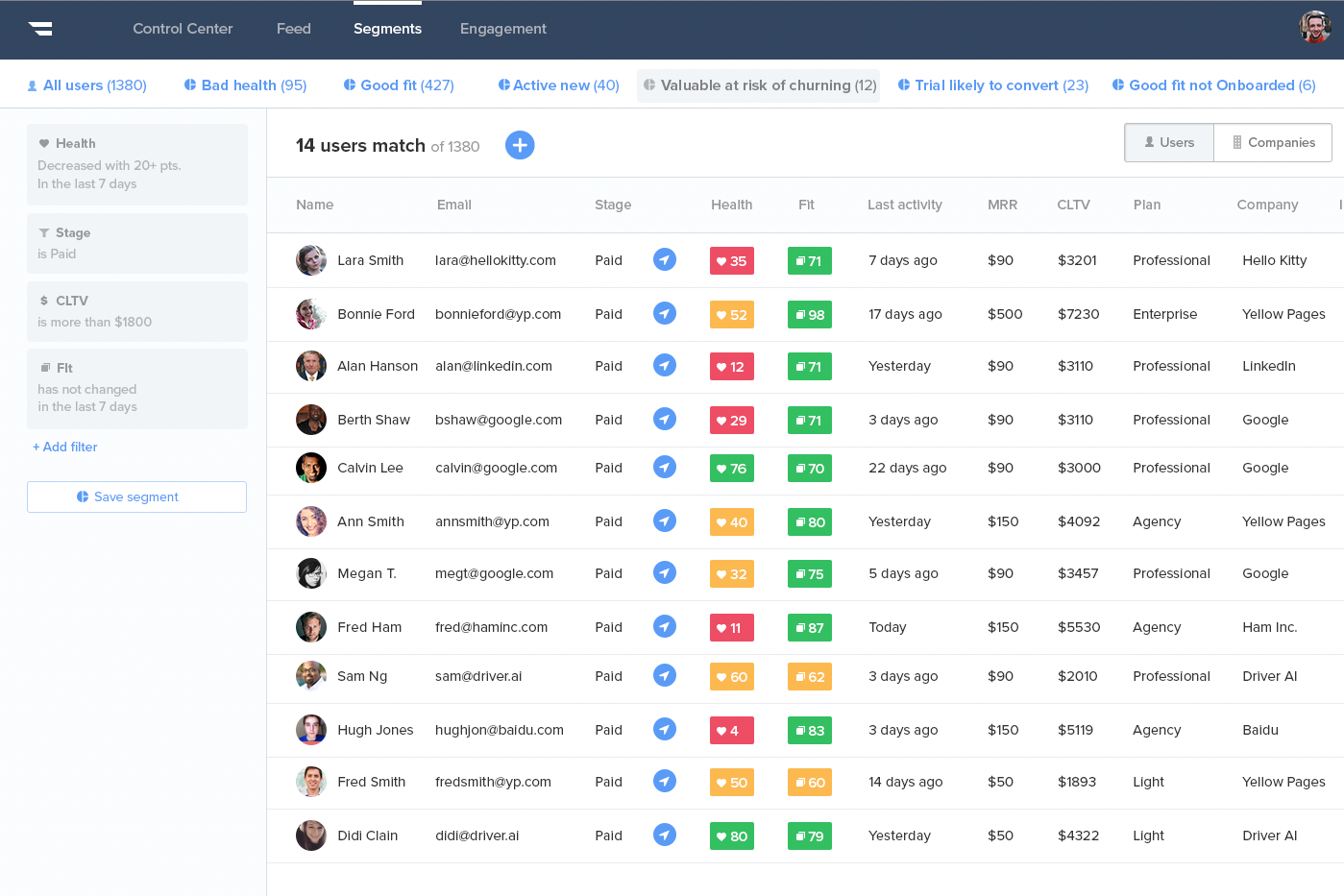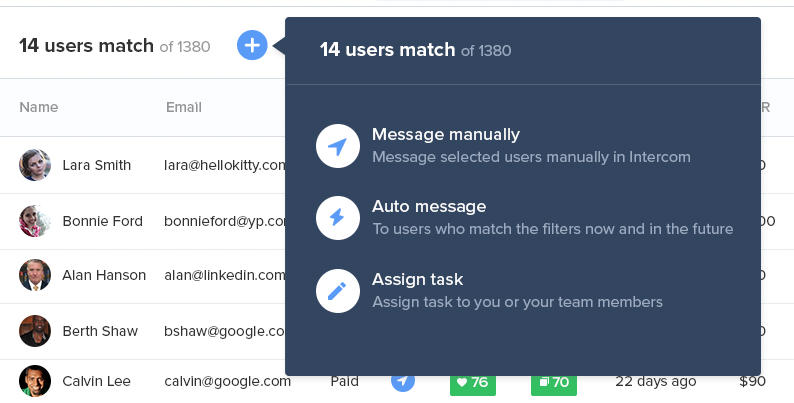 Act on your insights
Don't just collect customer daata — act on it. Message your segments in Intercom manually or automatically.
Request a Demo